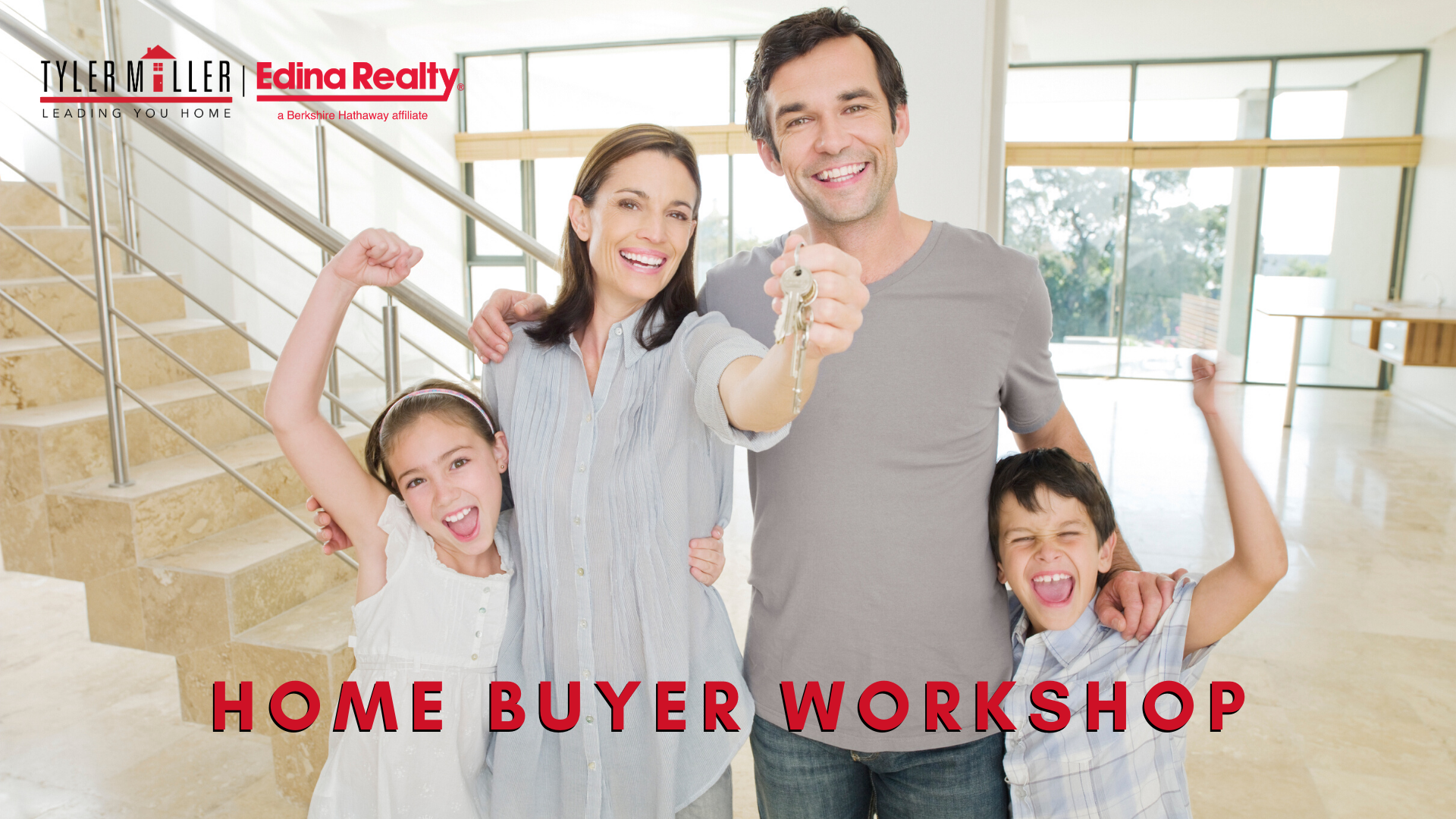 Disclaimer: All events will be following all of the CDC Guidelines for COVID-19. Guests are required to wear masks the whole time during the event.
Grab some free food and drinks, sit back, relax, and learn all the ins and outs of buying a home in today's complex real estate market from one of the top teams in the Twin Cities - The Tyler Miller Team with Edina Realty!
With over 650+ homes sold and a 5-star rating across all platforms, the Tyler Miller Team has all the experience necessary to get you into your next home!
Check out what one of our past clients who attended our Home Buyer Workshop had to say:
"Our dream came true the day we started working with The Tyler Miller Team. Our family may be down in their books as one of the fastest, most thorough and easy sales all because of the grand efficiency of this team. We found our forever home, and had multiple offers on our former home after ONE DAY. From the selling agent to the buying agent, their finance guy, insurance hook up and even their assistant are ALL-STARS. Every single one of them is extremely friendly with white-glove service in real-estate. Thank you from the bottom of our hearts, you've helped change our lives for the better."
- Chris & Breanna Colaianni
During this FREE workshop, we will cover various topics such as:
-Home Buying Myths
-Numerous Loan Programs (Including Down Payment Assistance)
-Market Update
-The 10 Steps To Buy A Home
-Buying & Selling At The Same Time
-Inspections/Appraisals
-Tips/Tricks To Writing An Amazing Offer
-Home Insurance
-Trivia/Prizes
There will also be a giveaway (or two) at this event! We will keep it light, fun and pressure-free! We feel it is our duty to educate the masses on how to have a very successful (and fun) real estate transaction and would love to help you!
Please RSVP so we know how many refreshments we need to have on hand.
Thank you in advance! We cannot wait to see you!
Check out our upcoming workshops below!